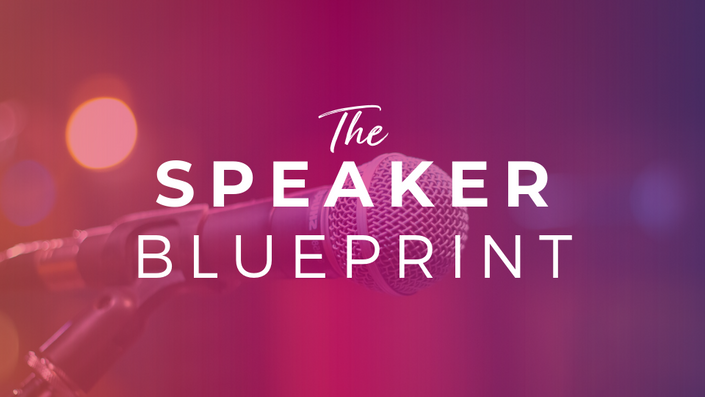 The Speaker Blueprint
The step-by-step blueprint for small business owners to craft their message & get booked as a speaker.
ENROLLMENT FOR THE SPEAKER BLUEPRINT IS CURRENTLY CLOSED
Please join to waitlist to be notified when the doors reopen >>
---
You're ready to add speaking to your business… but could use some help crafting a presentation (AND knowing what on earth to charge for your time).
'Cause right now, you get a rush after every webinar you teach, but want to package up your expertise into a true presentation … you know, the impactful type that serves your audience AND results in dream clients lined up to work with you.
You totally understand that a value-packed, streamlined talk & killer confidence are two things you've gotta master as a paid creative speaker.
But some days, the thought of pitching yourself for a conference brings on MAJOR imposter syndrome feelings … plus, you've clocked hours in your office watching TED Talks trying to learn good presentation structure (when all you wanna do is join your mate watching Shark Tank in the living room -- UGH!).
So you're emailing back a "yes" response to another small, local UNPAID speaking gig (again) … and gazing out the coffee shop window: Why is figuring out how to start making a little income from all your educational talks so hard?
What if you could develop confidence to present publicly, and stand out as an expert in your saturated market?
Imagine learning the exact process to crafting, pitching, AND landing speaking opportunities at conferences and meet-ups -- so there's no more Googling "how to write a presentation" or breaking out in a cold-sweat staring at a blank application.
You'd be able to reach the masses with your story and voice, and get clients outside your online bubble, without feeling like you're fumbling over your words (or oversharing).
And forget trying to memorize index cards or plug in words to a Creative Market presentation template two nights before your talk -- you've got a ready-set, expert-approved talk in your back pocket rearing to go whenever you're booked.
I'm Jessica, and I partner with female business owners to craft stories and presentations that connect to audiences and help them stand out from the crowd.

Now? I'm about to become your secret weapon for speaking like a pro, so you can get paid to do it!

The Speaking Blueprint was created to give you the step-by-step formula for sharing your story & showcase your expert status.
This 9-week program gives you the toolbox, support, expert guidance and educational trainings you need so you can get paid to deliver a strategic biz story that connects with your audience (and has conference organizers begging you to come back!).
Within these 9 content-filled modules, I'll guide you through Crafting Your Signature Talk, How to Find Events, Pitching & Negotiating Financial Details, Delivering Your Talk Like a Pro, (and more!) so you can quit dreaming of being more than a webinar queen … and rock a conference stage.
Are you ready to package up your expertise & deliver a talk with public speaking prowess?
Roll up your entrepreneurial sleeves & grab a fresh cuppa coffee: Let's craft you up a powerful presentation to serve your audience, friend!
What's inside The Speaker Blueprint?
Introduction: Meet your instructor and learn how to get the most out of the program and how to 'hack the blueprint' if you need to skip ahead.
Module 1 - Your Speaker Game Plan
What's that mean for you?
My 4-step overview of Developing Your Speaker Roadmap, a lesson that guides through figuring out the impact you want to make -- and gets you started on forming the tips, tools, and cautionary tales you have to share with others.
The Speaker Brand Guide, to give you confidence in WHO you're called to serve with your message (and yes -- more workbook pages to excavate your speaking "why"!).
Module 2 - Speaking Topics & Understanding Your Audience
What does that mean for you?
Who, What, Where, Why: Understanding your audience, what they want from you and how to best deliver it
Uncover your Speaker Sweet Spot with my dive-deep process for figuring out what to ditch and what to dive deep on.
Get down to business and determine what speaking topics best fit YOUR business model so you can make speaking profitable from the very start!
Module 3 - Build Your Speaker Credibility
What does that mean for you?
Adios to waiting until you have it all together. Learn my step-by-step process for looking like a pro, even if you've never spoken before.
Content Creation for Creative Speakers: the ultimate guide to using content to create buzz about you as a speaker.
Module 4 - Your Signature Talk
What does that mean for you?
Tiers 1, 2 & 3: Understanding the difference and which type of talk(s) work best for your particular business model.
Presentation Prep: the exact questions you need to answer to craft a perfect plug-and-play presentation that makes the biggest impact for your audience and leaves them wanting more!
My signature presentation techniques and templates, so you don't make the mistakes that most speakers do when they stand up in front of a crowd -- I got your back!
Signature Wrap-Up Framework, giving you an outline for how to round out your talk, so you're not left trailing off after a presentation and getting red-in-the-face without a clue how to end it with knock-out PUNCH.
Module 5 - Events 101
What's that mean for you?
The When, Where & What, so you can peek over my shoulder and see the step-by-step process I brainstorm through when figuring out where to deliver a talk.
The Speaking Event Pitch Planning Template, giving you a detailed action plan for organizing your research, so you can track those events on your "dream calendar!"
23 Things to Ask Yourself Before You Speak for Free for navigating those sticky situations when you're asked to educate on-the-house … because believe it or not, sometimes you should say yes -- but only if you know the secrets behind that decision!
Module 6 - Building Your Speaker toolbox
What's that mean for you?
Your Speaker Toolbox, my 360-degree asset guide to discover exactly what you need in your arsenal if you want to stand out from the other applications and get paid cash-money to speak
My exact 5 Must-Have Website Items List, the very checklist I use in my own business to guarantee potential partners see you as a credible, recommended speaker … and 4 extras I recommend, so you can really show you're worth the investment.
Module 7 - Booked + Paid
What does that mean for you?
Dive-deep understanding of the speaker-pitch process to give you the confidence to send in that email or application, knowing you deliver immense value and are worth every hard-earned penny you'll make.
Negotiating + Navigating Guide, so you never have to worry "what in the world do I charge" when asked your rates ever again.
Module 8 - Systems & Processes
What does that mean for you?
The scoop on all things systems, and ways to set up this new stream of revenue in your business to work FOR you … not add another complicated thing to your to-do list (I know you're runnin' a biz!).

A guide to Processes 101, so you can see how other clients treat their presentations as an entry point to their sales funnels.
A-Z Swipe Copy Trello Speaking System so you can rinse-and-repeat your way to speaking success with every opportunity that crosses your path
Module 9 - Presentation Mastery
What does that mean for you?
The skinny on Delivering a Talk Like a Pro, to give you the run-down on getting through a talk without blanking out on stage, talking too fast, or letting nerves get the best of you -- those days are gone, friend!
Guide to Selling from the Stage, so once you've nailed your talk, you'll have trained your audience to be anxiously waiting for your next offering and ready to purchase, now!
What you need to consider to guarantee a stellar experience in Audience Engagement -- and how to back it up with social media chatter.
Top these modules off with:
A-Z Swipe Copy Trello Speaking System so you can rinse-and-repeat your way to speaking success with every opportunity that crosses your path.
Swipe-file canned responses, scripts, and templates, so you're armed for pitching and landing anything from podcast interviews to conference keynotes without fumbling over your words.
24/7 Access to our private community, so you can bounce ideas off of like-minded creatives
LIVE Orientation call to kick off the program and get you set up for success from the very start.
(4) Group Coaching Calls where you can jump in the hot seat for laser coaching directly from Jessica.
(2) Partner activities to help you implement the program and practice navigating pitching and sales with a trusted ally.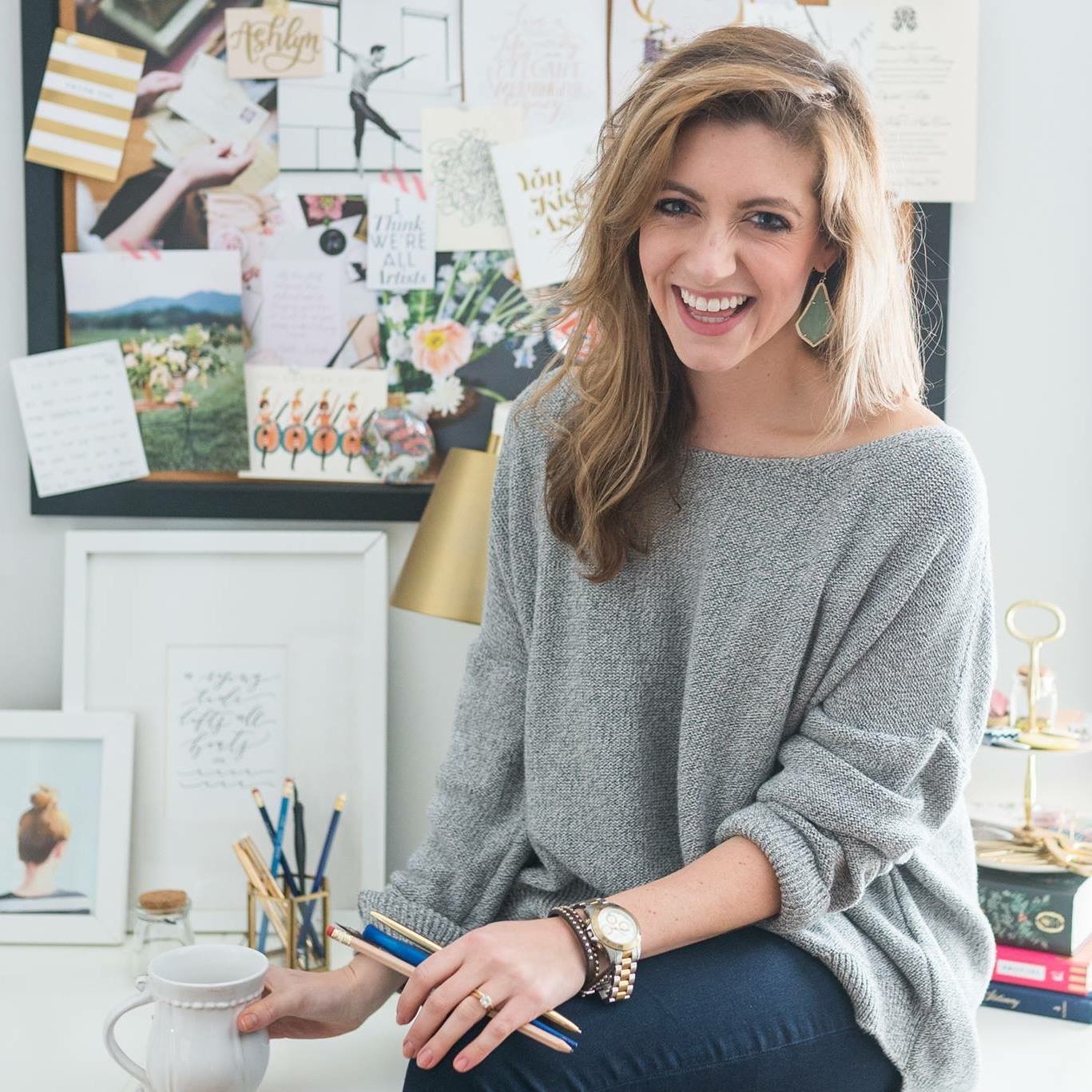 "Despite having about 8 years of conference speaking under my belt (and even media training clients in agency PR), I still couldn't nail my talks. I was nervous, I wasn't structuring them in a way that got audiences crazy engaged, and I definitely didn't feel comfortable charging rates, simply because I hadn't ever really invested in learning HOW to give talks! I also was iffy about the topics I was asked to speak on—eating disorders, anxiety, and mental health ... part of my story, but yikes! I didn't feel comfortable delivering those talks.
Since working with Jessica, I've developed signature talks, and get asked to speak regularly. I understand how pricing for my time works now, and I definitely realized you can't pack everything you think you can into a talk. Speaking is a regular stream of income for me now—it's funny that I spent about a decade public speaking until Jessica worked her magic and got me there in less than one year." - Ashlyn Carter, AshlynWrites.com
How Does The Speaker Blueprint Work?
As soon as you enroll, get your favorite pen ready to take notes: you have instant access to Netflix-style binge on video trainings, and start understanding what YOUR audience needs to hear from you right now!
Then dive into our online community to submit your work for review, celebrate your wins. What's the only thing better than having a speaking coach on your corner to help lead the way?... a community of peers giving you feedback BEFORE you deliver in front of your audience.
Top off action-packed education and community support with 4 dive-deep group coaching calls where you can submit your questions to be in the hot seat and receive coaching directly from your new speaking coach, me.
Fast forward 9 weeks, where you'll be thankful that you said "YES" to The Speaker Blueprint
You will have up-leveled your presentation prowess and are ready to rock the stage armed with:
A speaker game plan tailored directly to you and your business so you never have to wonder "Who should I be speaking to? Is this event right for me? What are my topics?" or "How do I pitch this??"
Results-focused presentation pitches that make it a no-brainer for any organizer to add you to their line-up.
The perfect responses to finally fill in all of those speaker applications you bookmarked on your desktop.
A highly engaging, powerful presentation that connects with your clients, positions you as the expert and convert like clockwork ready to rinse and repeat at any speaking opportunity.

The confidence and know-how to navigate these speaking waters with ease.
Long gone are the days of questioning if you belong on the stage. You. Have. Arrived.
But The Speaker Blueprint won't be open for long… doors close on Friday, February 22nd.
So, what's the investment?
Sure, you could figure out all these templates, talk outlines, and speaking tips by yourself, watching umpteen hours of TED Talks and trying to figure out what they did behind the scenes to get there, and booking multiple free gigs to hone your presentation...
Or, you could take a short-cut:
Swipe the system that I put together after speaking for nearly thirteen years, personally training well over 50 speakers across different industries, and landing myself on outlets like ABC 20/20, Katie Couric, MTV, The Today Show, and more.
Your investment for the Speaking Mentorship is:
One Payment of $1297
or 3 Payments of $499
Plus, you have my word: Enroll in Speaking Mentorship risk-free, knowing that if you're not happy, I'm not happy. If after 15 days, you've done the work and are not making progress, I'm happy to buy the course back from you!
And if that's not enough to have you rockin' the conference stage in no time, how about an entire suite of BONUSES to top it all off?
**TIME-SENSITIVE SPEAKER BLUEPRINT BONUSES**
Speaker Sprint Game Plan** EXPIRED 2/19 12pm EST

This is the exact process I used to book myself sold as a brand new speaker and land international media coverage. It's the same process I've shared with clients resulting in an additional $15K+ from speaking in just a few months. YOU. WANT. THIS.

Presentation Playbook**

EXPIRING 2/20 12pm EST

Your step-by-step guide for exactly what to do before, during and after a speaking event to maximizing your impact (and income) without ever hanging to wonder "did I forget to do something?".

Slide Deck Template** EXPIRING 2/21 12pm EST

No need to reinvent the wheel. How about I had you an expertly crafted slide-deck template designed to fit our signature presentation outlines. All you have to do is add you branding and expert-level content and you'll be ready to captivate your audience at any opportunity.

[Swipe File] Podcast Workflow & Automations

Ready to take your speaking credibility to the next-level by launching a podcast? I'm giving you complete swipe-file workflow and automation that allows me to run a successful podcast with still living my life. There is no need to be stuck in the weeds when you've got solid automations in place.

[Template] Online Summit Presentation Outline

Delivering a presentation in person and online are oh so very different, friend... and I don't want you to second guess if your valuable content is making an impact or not. Just use my Online Summit Outline to plug in your content and deliver your presentation with confidence.

Speaker Pricing Calculator

Speaker pricing can be so difficult to navigate, can't it? But what if you had an easy plug-and-play calculator to help you understand your numbers in real time. No more second guessing if opportunities will be profitable or not. Plug in your information and let the calculator do the work.

Speaker Email Templates

Not sure how to answer that pricing question? Worried about how to follow up without being a pest? That's where my speaker email templates come in. Just steal my words (and put your own spin on them) so that you never get stuck in your inbox wondering what on Earth to say.

Pitch tracker Spreadsheet & Timelines

The gold is in the follow-up... but do you know what that should actually look like? Follow our easy-to-understand timeline and spreadsheets to stay on top of your pitch-efforts and ensure you close those opportunities you've worked so hard for.

Speaker Sales Funnel Map

You want to make an impact FAR beyond the stage... but you know it starts with your talk. Use our Speaker Sales Funnel Map to build out a solid conversion strategy and does the heavy lifting for you. This sucker will transform speaking into a marketing powerhouse for your business.

Speaker Resource Toolkit

Not sure what tech, tools, or software you need? Looking for someone to put together a demo reel? No problem, friend - I've got your back. I compiled all of my must-have speaker resources for you so that you never have to waste your valuable time researching your life away.

Bonus Masterclass: Moving from Tier 1 to Tier 2

You know you want to make conversions from the stage but right now your focus is on building credibility.

You don't have a product, yet.

We'll walk through your unique business model and create a plan to develop and sell your first product from the stage.
How to know you're a PERFECT fit for The Speaker Blueprint:

You've got a list of podcasts and conferences you're DYING to appear on tucked away in your mind … and sometimes feel a little left-out when you see your industry buddy landing those spots … she rocks, but you'd love to get in on that action, too!
You've got smarts and heart as an expert in what you do, and you just *know* there's a way to communicate the "heart" part of things without being a classic over-sharer in the process.
You've been at the entrepreneur game for a hot second, and if you could transition from free speaking to getting booked & paid, you'd be able to create more freedom (and impact).
You've been through quite the tale, and have gumption to get your message OUT in the world … just need someone to lead the way and show you how to turn that mess into an actual message.
You don't mind a little hand-holding when it comes to learning the financial process, 'cause you're so sick of feeling sleazy over wanting to get paid for your time prepping and delivering a presentation.
You're ready to roll up your sleeves and figure this speaking thing once and for all, leaving public speaking fears in the dust, and getting your biz a little bit closer to serving your audience (AND family) as a true asset.


And just who am I?
Hi! I'm Jessica, your secret weapon to achieving the speaking success you desire. As a professional speaker and coach for female entrepreneurs, I'm dedicated to helping you turn your mess into a message and your passion into profit.

I've spent the last decade traveling the country sharing my story on major media outlets such as The Today Show and 20/20. But none of this was never in my plans.
I was just a college freshman with a business scholarship. I thought I had the whole world ahead of me ... until I threw away the life I knew in a matter of minutes. I made a decision that claimed the life of my best friend, nearly ended my own, and shattered the lives of more people than can ever be measured. I drank, drove and killed my best friend.
There was nothing that could change what happened. Nothing was going to bring her back and I am the only one to blame for that. The only thing I COULD do (and what I knew I had to do) was prevent others from repeating my mistake.
I set out on a mission to share my message and raise awareness across the country. Over 15,000 young adults were impacted by that message before I was sentenced to prison.
Speaking to the masses was never in my plans.
But if there is one thing I learned from this journey it's that your message matters.
I know you have a message that the world needs to hear.
And now, I want you to ditch your comfort zone, roll up your sleeves and put in the work to serve your people from the stage, so you can impact the masses.
Hold on tight, friend. You're about to embark on that journey you've been dreaming about for years.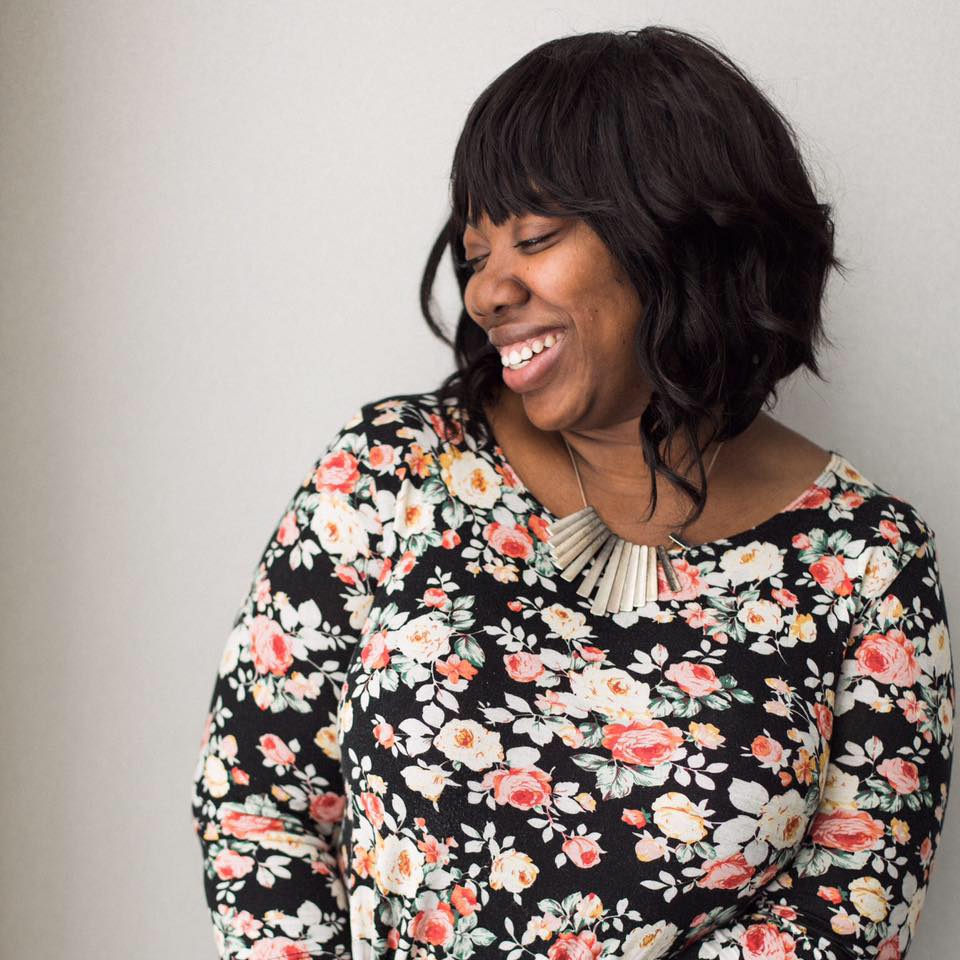 "Jessica has been available, she has poured into us and given us the tips and tricks of the trade. When I booked my last speaking gig, I was able to leverage it and be PAID for what I knew my presentation was worth. This program has given me the confidence so that when I step into speaking at these engagements, I'm not just coming with what I think will touch the audience, but with what I KNOW will touch them.
Jessica is amazing. This is what she was born to do. If you don't do anything else, join this program and get your speaking going. If you want to speak in your community, at conferences or at workshops, THIS is the program you need to join." -Ruth Pitt
What have others asked before joining The Speaker Blueprint?
Frequently Asked Questions
When does the course start and finish?
This is a self-paced course with group support and accountability. As soon as you enroll, you have instant access to the entire program to Netflix-style binge at any time. We'll be breaking down the course content with community support and accountability activities that will run for 9 weeks from Feb 25th, 2019 - April 26th, 2019.
What if I've never been asked to speak professionally?
A-ok! This is for anyone who wants to pursue speaking as part of your entrepreneurial business model -- whether you've been asked to deliver a keynote or just love delivering a jam-up webinar. The course walks through how I've coached speakers for all sorts of talks (online and in-person), so you can get started being a more confident presenter!
Is this course for beginners or more experienced speakers?
Both! While this course provides a solid foundation + blueprint for beginners who haven't ever spoken before, it is an equally valuable tool for experienced speakers. I've had complete newbies as well as entrepreneurs with multiple years of speaking sing praises about the content of this course. Wherever you are in your message-sharing journey, you'll walk away with a powerful message, an efficient process and A-Z toolkit for your business.
But Jessica, I just don't think I can spend that right now. Isn't there a bigger payment plan??
Oh, friend, how I've been there: stepping out and trust-falling into a business investment is a scary thing! Even years into my business, I get sweaty palms before hiring a coach or partner. But along the way, I've learned: when I invest in my business and pay for a shortcut that lets me develop a new side of my business, the money always, always comes back. And sure, there's a TON of content out there these days. Could you learn these tricks on your own? Probably! But speaking from experience, that always zaps hours off my precious (revenue-producing) work -- which in turn always costs more in the long run. And don't worry -- I'm not a fan of buyer's remorse: my 100%, 15-day happiness policy is yours for the taking … I want you to love this program!
Do I even have time for this?!
Heard! I mean, let's be real: I'm running around with a messy bun, infant, toddler, two fur babies, and amazing little team … I get it! If you commit to watching the videos and diving into the homework, I'll show you exactly what to say in pitch emails, what processes to work through as you develop your talk, and tons of tips and tools that will save you HOURS in the long run. I'll set you up on a plan you can easily replicate. The best part? This program has been designed to work FOR your existing business. This means we're going to work with what you already have in place before we implement any of the blueprint goodness. If you're willing to commit just ONE hour each week to your speaking success, you'll be light years ahead of your competition trying to figure it out on their own.
There's no WAY I could actually make money as a speaker!
Um, hi, that was me -- I used to say the same thing back when I was first trying to turn my mess into a message! What I learned though is that being a speaker is actually the most secure business move I could have ever made: encouraging others with my story and impacting others with a ray of hope … that's actually been the ticket to creating an income stream that honors my family and lets me be a mama bear, too. I've helped my clients leverage speaking as a powerful revenue stream so they can work less, live more and impact more lives than they ever thought possible. You can do this, friend… and I want to show you how!
Will this work for me if I want to do online summits, webinars or virtual presentations?
This program has been designed to make you a profitable communicator for your business. That means you'll be able to confidently share your message on podcasts, webinars, networking events, breakout sessions, online summits, hands-on workshops or main stage keynote presentations. No matter the platform, you'll know exactly what your audience needs and how to deliver it like a pro. *Bonus: Our latest update of the program includes a NEW online summit template to help you craft the perfect talk for virtual presentations.
How long do I get access to the program?
How does lifetime sound? Once you're enrolled, you'll have instant access to the full course in its entirety. Additionally, you'll be able to join our private community to help you take action and get feedback along the way. Click join now, grab a cup of coffee, kick up your feet, and feel free to binge watch The Speaker Blueprint until you can't listen to me anymore! Learn at your own pace and re-watch the lessons as many times as needed. Even when you've completed the program, you'll still have unlimited access to the course material (and all future updates!) to revisit whenever you need to uplevel your speaker strategy.
Do you offer refunds?
I have a very, very tight return policy -- only because I want to make sure I'm attracting dedicated, serious students who are ready to serve from the stage. I have worked so hard to make this course a benefit to you, but I certainly understand the fear of buying something you can't fully experience before purchase. As such, by purchasing, you're agreeing to my happiness promise: if you've dug into the content, applied the homework and aren't satisfied, just show me your work within 15 days -- I'm happy to buy the blueprint back from you.
I have more questions, how do I get in touch?
I'd love to chat with you, and make sure this is the right fit! See that little chat box on the bottom right hand corner of your screen? Start typing your burning Q's right there! I'm on the other end of that box ready to help you make the best call for your business. Something not working? You can always drop us a line at
[email protected]
Your Instructor
When Jessica was a freshman in college, she made a life-altering decision that resulted the death of her best friend. In an effort to raise awareness, cope with her guilt and keep her friend's memory alive, she began sharing her story. Jessica spoke to over 15,000 young adults across the country before she was sentenced to prison.
By rewriting their story, her clients are transforming what were once considered "liabilities" into some of their greatest business assets.